GeophysicalEquipmentRental.com is here to supply geophysical equipment and/or dependable assistance. In addition, we sell equipment, train customers, provide limited repairs, and troubleshoot problems. Few others offer exclusive access to credible and experienced personnel. The founder started conducting geophysical surveys in the early eighties and the company continues to provide geophysical services today; for example, EPA investigations, real estate transactions, groundwater studies, underground storage tanks, power and transmission line facilities, mining, agriculture, and private cable, pipe, and facility locating.
Our goal is to offer a great user experience by responding quickly, minimizing confusion or frustration, offering good prices, and delivering quality rental equipment.
As easy as 1-2-3 at GeophysicalEquipmentRental.com
This site offers several paths depending on if you already know what you want or if you need some assistance to get started. There are three general areas. The first area discusses equipment. Second is our page for selecting equipment and reviewing costs. While we require some details to place a request, one can use the geophysical equipment rental cost estimator to get pricing without submitting a request. Third and last are our terms and conditions as well as paths for contacting us.
Step 1: Review geophysical equipment
We offer a variety of geophysical products. Since we do not focus on only one type of instrument, we can assist with integrating multiple geophysical methods. In other words, instead of having only one tool to use, we can provide an entire toolbox of methods. To find out more, either go to the main equipment page or follow the menu below to visit groups of geophysical instruments.
Go to Step 2, after you become comfortable with which geophysical instruments and accessories you need.
Step 2: Estimate rental costs and request geophysical equipment
This step allows one to estimate costs. The cost estimator does not estimate costs for shipping because shipping containers often change size and weight depending on the specific items one actually rents. Upon request, we can provide some assistance with estimating shipping costs as well as frequently used shipping weights and dimensions. These values may help with getting your own quote from a shipper (e.g., FedEx or UPS).
If you are ready, go and visit the geophysical equipment rental cost estimator and click on the items you wish to rent. Some areas require a response. If you do not wish to submit the request, simply fill out the areas needed to view the costs you are interested in.
Step 3: Contact GeophysicalEquipmentRental.com, review terms, and discover more.
If you know what you want or need to contact us to request equipment, ask for assistance or review our terms and conditions. Click on the link to Contact Us and Everything Else. This page is intended to cover everything else not discussed in Steps 1 and 2.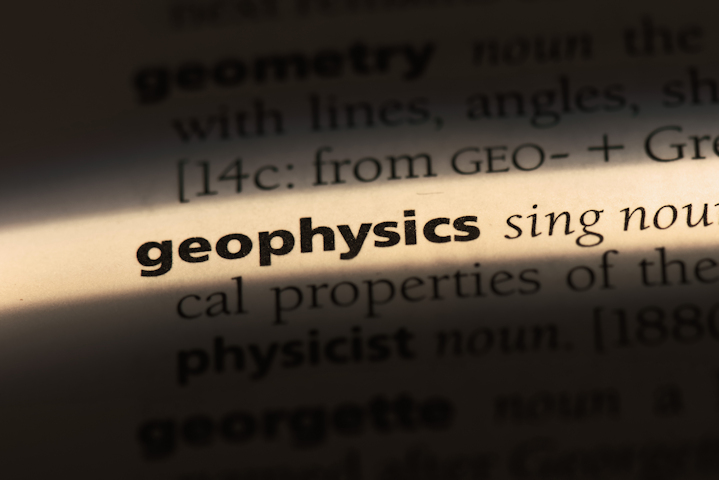 Geophysical services vs equipment rentals
DYI geophysical surveys are often overwhelming. Professionals can find themselves in an uncomfortable situation of being asked to conduct a geophysical survey for their company. Many have previous experience but no longer have the confidence or the interest to pursue a geophysical survey. This can happen when one changes job positions and finds themselves being "out of the loop" for many years. After a year or two, one is less confident in remembering the finer details of a successful geophysical survey or may no longer feel physically fit enough for the task. Without doubt, some find the instrumentation and methods have advanced beyond their comfort level. If you are questioning whether or not to do a DYI geophysical survey, consider contacting Geophysical Services LLC for assistance.
Geophysical Services LLC offers:
Geophysical surveying and mapping services using


ERI or electrical resistivity tomography
MASW or multi-channel analysis of surface waves
GPR or ground penetrating radar
electromagnetic terrain conductivity with FDEM or frequency domain electromagnetic instrumentation
time domain electromagnetic or TDEM services
seismic refraction
seismic reflection
parallel seismic surveys (maps depths of sheet pile and pile tips)
sub-bottom profiling
total field magnetometer or magnetic surveys
borehole surveys (e.g. EM, resistivity, caliper, temperature, acoustic televiewer, optical borehole imaging, natural gamma, full wave sonic, and others)
gravity
private line locator surveys often used for s

ubsurface utility engineering or SUE

Equipment

AGI's SuperSting R8 electrical resistivity imaging system
Geometrics Geode
Geonics EM31 EM38 EM34 EM61 systems
Geometrics' capacitance coupled OhmMapper
GPR systems manufactured by Sensor & Software (Noggin, pulseEKKO, and Conquest).
Mount Sopris' borehole tools
GeoStuff's borehole geophones
Ballard's Shear Wave source
Disclaimer and warning
One of many disclaimers
I must point out that much of what this site has to offer is based on past experiences and reflects opinions. While the laws of physics behind the geophysical methods are well-defined and entrenched in theory, the problem for us is whether or not we can understand and properly interpret the acquired results. The equipment responds to the earth yet it is sometimes difficult to appreciate or interpret what the instruments are telling us.
This site was built with the best intentions. Though great effort is taken to provide good information, the reader is being notified that there is always the potential for a misunderstanding or misinformation. Only those who accept this and who agree to the terms and conditions are permitted access to this site. One responsibility of a visitor is to contact us with errors. This is different than if you don't like what you see. Clearly, this site won't tolerate bad behavior. Consequently, this site and the contributors are not responsible or liable for how the opinions and information is used or misused.
[siteUrl]